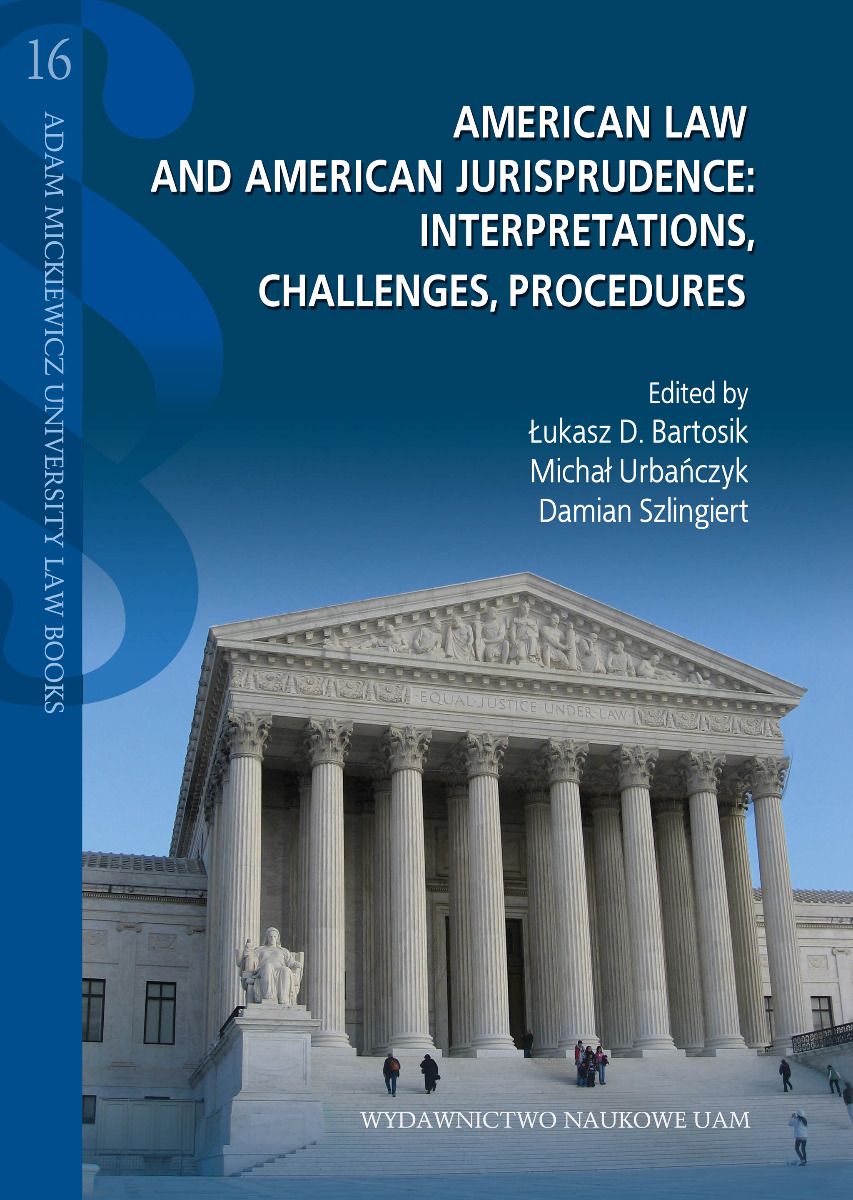 Nakładem wydawnictwa Naukowego UAM ukazała się monografia "American Law and American Jurisprudence: Interpretations, Challenges, Procedures" pod redakcją prof. UAM dr hab. Michała Urbańczyka, Łukasza D. Bartosika i Damiana Szlingierta. Celem monografii jest ukazanie, w jaki sposób wybrane idee i instytucje prawa amerykańskiego służą realizacji wartości wspólnych dla całej euroatlantyckiej tradycji prawnej.
Wśród tekstów zawartych w monografii znalazł się artykuł dr Mikołaja Hermanna i dr Michała Krotoszyńskiego pt. "American Concepts of Legal Interpretation from the Perspective of Polish Theory of Law". Tekst podejmuje próbę charakterystyki najistotniejszych amerykańskich koncepcji wykładni prawa przy użyciu kategorii pojęciowych przyjętych w polskiej teorii prawa.
Więcej o monografii przeczytać można TUTAJ.